An introduction to Kurz Reifenhandel KG in Riedstadt – Goddelau.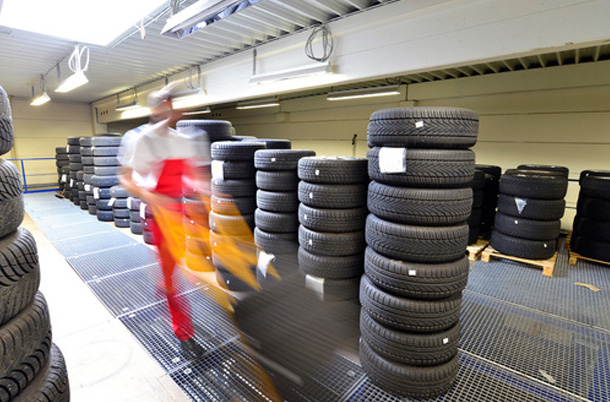 Your Partner for Tyres & Casings
Kurz Reifenhandel KG in Riedstadt – Goddelau is your reliable partner for the national and international wholesale of used tyres, new tyres and tyre casings. Boasting a top location, our warehouse has a range of different tyre sizes for all standard vehicle types, all tested for quality. Our services also include proper disposal of tyres and purchasing used tyres.
What Makes Us Stand Out
Used tyres are an eco-friendly alternative to new tyres. For more than 60 years, we have specialised in the purchase and sale of used tyres and wheels. Across a total area of 45,000 square metres, we have tyres in a range of sizes from leading manufacturers. We check all tyres by machine: for the highest TÜV safety standards and for reliable operation.
How to find us –
Getting here
KURZ Reifenhandel GmbH & Co. KG
From car and lorry tyres to aeroplane or tractor tyres: we will deliver tyres for all vehicle types – nationally, internationally, small amounts or large container loads. If we don't have the tyres you need in stock, we will make it our mission to find them.
How can we help you? Call us or send us an email.
Contact
KURZ Reifenhandel GmbH & Co. KG
Stahlbaustraße 20 – 22
64560 Riedstadt – Goddelau
Germany